Private commissions
Since 2017, Giorgio Bulgari has harnessed his life-long experience in gemstones and jewellery design to create bespoke jewels for private clients. From conception to finished piece, close relationships are forged as jeweller and client embark on a journey of creation together, with each private commission a story of its own.
A flair for design
Absorbing the client's ideas, sharing sketches and creating renders to bring a jewel to life, Giorgio works closely with the client throughout the design process.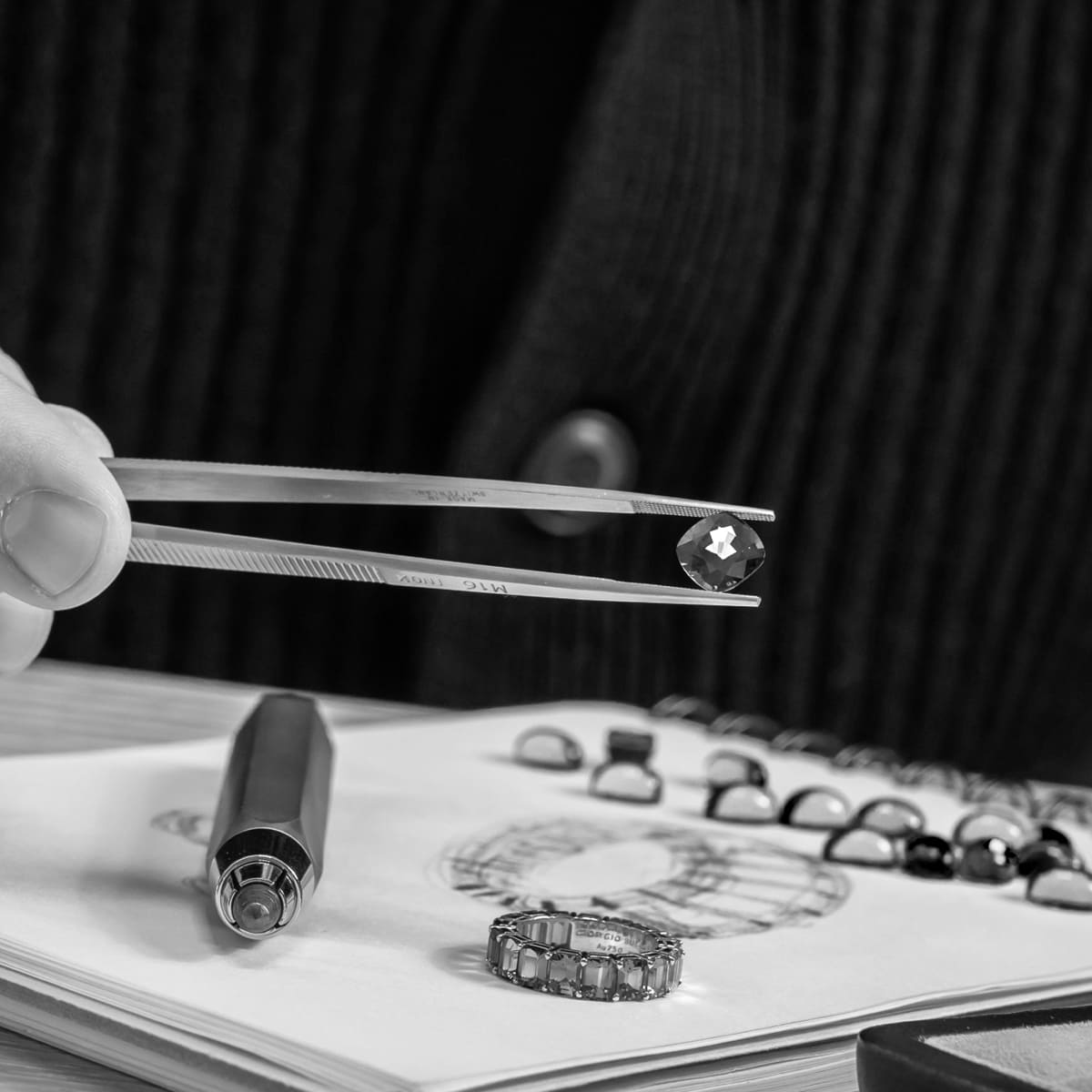 Specially sourced 
Through his network of trusted suppliers, Giorgio is able to source the most precious and rare diamonds and gemstones in a way that only few can. Giorgio hand-picks gemstones for their exuberance of colour and geometric proportions.
Crafted to endure
Each jewel is designed in the Geneva studio of Giorgio B and crafted by master goldsmiths in Italy or Switzerland.
Contact our design studio
Collaborating with Giorgio on a bespoke, one-of-a-kind piece is a uniquely rewarding experience. Please get in contact to discuss the dream jewel you have in mind.